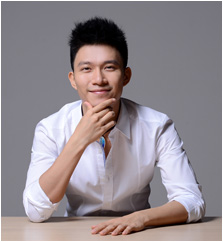 Ronald Tsang
Ronald obtained the degree of Bachelor of Art (Fine Art), major in Painting, from RMIT University. He was trained in a cappella music, visual arts and physical motion for over twelve years. He has also been the resident artist of Yat Po Singers since 2012.
Ronald has taken part in music performances and exchange activities in many Asian countries, including: Rock Hard (première) at the New Vision Arts Festival (2008), as well as the opening show of the Hong Kong Cultural Week at EXPO Shanghai in 2010, Hose of Dancing Water by Unlock Dancing Plaza (2011), Choreographer for International a cappella Extravaganza by Hong Kong Federation of Youth Groups (2010 – 2014, 2018), Zheng's Walls Have Ears at the Macao Arts Festival (2012), Exhalelahni at Vocal Asia Festival Hong Kong Twist Concert (2017), Sonic Kung Fu Attack, an a cappella theatre at the Hong Kong Ocean Park, choreographer and performer at Our Music Collection 2.0 by Hong Kong Arts Festival (2018).
Musical theatre performance including: Once on this Island (2008) and The Pajama Game (2011) by the Hong Kong 3 Arts Musical Institute (3AMI), A Musical in Reading – The Woman in Kenzo, by Actors' Family (2013) and Art School Musical by Edward Lam Dance Theatre.
Photo credit@Jimmy Luk